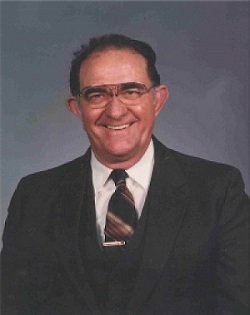 Wyatt Sawyer was born June 15, 1924, in Dallas, Texas. He attended Harding College where he met his wife, Christine Neal, and graduated in 1945. Sawyer preached for three years during his time at Harding and for one year in Charleston, Mississippi, before moving to Texas where he spent over 60 years in ministry. In 1955, he published the novel Must the Young Die, Too?, inspired by the true story of Alonzo Ellis Jones, a young man on death row in Louisiana who corresponded with Sawyer in the years leading up to Jones's execution. Jones requested Sawyer tell his story to young people, sharing "how my neglect of God and His Word led me to my untimely reward." Sawyer's relationship with Jones motivated him to pioneer youth programs and ministries in the churches of Christ. Sawyer died April 22, 2012, in Ft. Worth, Texas.
Browse the Wyatt Sawyer Archive Collections:
Correspondence - Must the Young Die, Too?