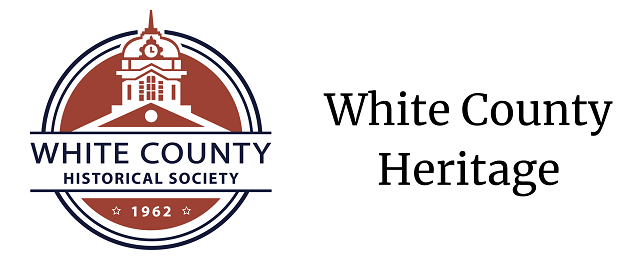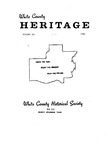 Description
TABLE OF CONTENTS
Society Business in Retrospect by The Editor
Memorial to Claude E. Johnson by The Editor
Claude's Capers (a reprtnt of one of Claude's Columns)
Essay Writing Contest Guidelines
From the Life of Phillip Halker Pruett by J.B. Pruett
Beebe Public Library: A Tradition of Service by Ruth Couch
Missouri and Arkansas Railroad Museum (a letter)
For Sale: 36 Gallons of Whiskey (reprint)
M.M. Robison, Estate Settlement in 1898 (compiled by the Editor)
Stony Point by Renee Haines-Saine
Oak Tree Inn by Darla Jones
The Last Hanging in White County by Shannon Turley
The Crime and Hanging of George W. Carroll (reprint)
Pleasant Grove (Roberson) Community by Jane Gassaway
Each Name Has a Story to Tell (reprint)
Family Members Remember by E1ouise Scott
The 01dest Searcy Resident (a series cf clippings)
Searcy Has a Rich History (reprint)
The Processing of Strawherries in McRae, Arkansas by Randy Jones
The Magness Family in White County by Delores Ledbetter
Opal Community by Lesa Smith
The Sears Roebuck Corner of Highway ll by Ina Leach
Saloon or Retail Liquor Store? by Ina Leach
A Letter from Brian Burton
Battle of Whitney's Lane (reprint)
A Letter from Lynn Ray's Papers
Town, County Both Named for R. Searcy (reprint)
Arkansas History Commission Letter and Film Lists
The McRae Herald (reprints from Dec. 1.9, 1929 Issue)
History of Beebe Christian Church, Bil Leach, Jr.
Publisher
White County Historical Society, Inc.
Recommended Citation
White County Historical Society. (1982). White County Heritage 1982. Retrieved from https://scholarworks.harding.edu/wchs-heritagejournal/3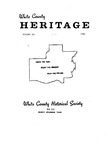 COinS