Title
Preview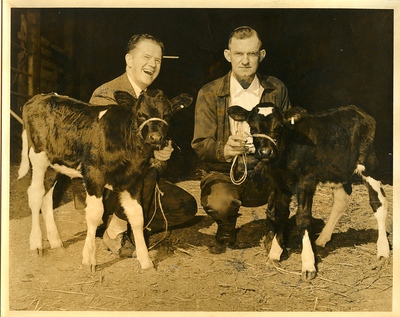 Abstract
This picture is from the time when Harding had its own dairy in an effort to be self-sustaining. The cows are identified on the back of the photo as Leske and Annle. The man on the left is Evan Ulrey and the man on the right is Bob Street.
Creative Commons License


This work is licensed under a Creative Commons Attribution-Noncommercial-No Derivative Works 4.0 License.
Copyright
Harding University