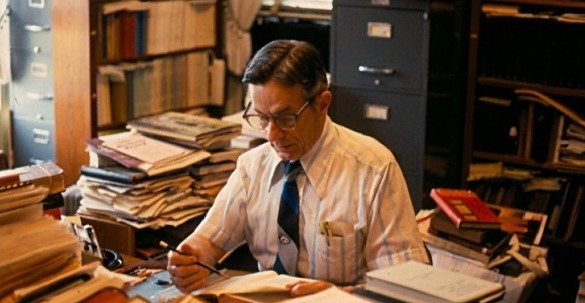 There is no figure more central to the story of Harding School of Theology than Jack P. Lewis. He started teaching in Memphis when the graduate school moved from Searcy, Arkansas in 1958. He completed a Ph.D. in New Testament from Harvard (1953) and a Ph.D in Hebrew Bible from Hebrew Union College-Cincinnati (1962). During his career as a biblical scholar, he published over 30 books, 80 journal articles, and 250 magazine articles. He made his mark in scholarship through his work on the origins of the biblical canon and his study on the history of the English Bible. During his career and into his retirement, he distinguished himself as one of the most accomplished scholars among Churches of Christ. This collection of images comes mainly through his 30+ tours of the Holy Lands, as well as other travels.
View slides focusing on Bible & Religion View slides focusing on Europe View slides focusing on the Middle East View slides from Miscellaneous Locations View slides focusing on the U.S.A.
Printing is not supported at the primary Gallery Thumbnail page. Please first navigate to a specific Image before printing.