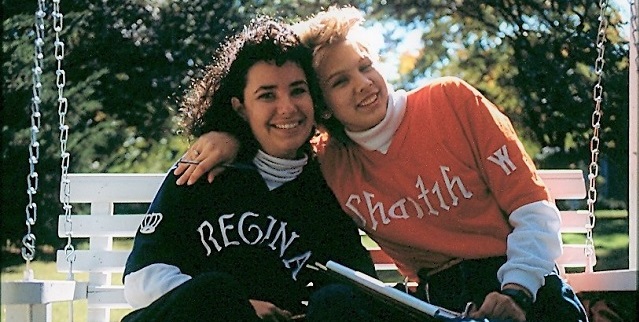 Social clubs have been an integral part of student life at Harding since the early years in Morrilton, AR. Some clubs have captured stories and events in scrapbooks.
Brackett Library is seeking to preserve Harding's social club history through the digitization of club scrapbooks. This online collection represents just a handful of the social clubs that have called Harding home over the years.
Are your club's scrapbooks gathering dust in the back of a closet? Would you like to see them digitized and displayed on this site? If so, please contact the Archives & Special Collections Librarian at 501-279-4205 or archives@harding.edu.
Scrapbooks from 2015
Scrapbooks from 2014
Scrapbooks from 2013
Scrapbooks from 2012
Scrapbooks from 2011
Scrapbooks from 2010
Scrapbooks from 2009
Scrapbooks from 2007
Scrapbooks from 2006
Scrapbooks from 2005
Kappa Gamma Epsilon, 2004-2005
Scrapbooks from 2004
Chi Kappa Rho, 2003-2004 (Pt.2)
Kappa Gamma Epsilon, 2003-2004
Scrapbooks from 2003
Kappa Gamma Epsilon, 2002-2003
Scrapbooks from 2002
Scrapbooks from 2001
Scrapbooks from 2000
Kappa Gamma Epsilon, 1999-2000
Scrapbooks from 1999
Kappa Gamma Epsilon, Spring 1999
Scrapbooks from 1998
Scrapbooks from 1997
Scrapbooks from 1996
Scrapbooks from 1995
Scrapbooks from 1994
Scrapbooks from 1993
Scrapbooks from 1992
Scrapbooks from 1991
Scrapbooks from 1990
Scrapbooks from 1989
Scrapbooks from 1988
Scrapbooks from 1987
Scrapbooks from 1986
Scrapbooks from 1985
Scrapbooks from 1984